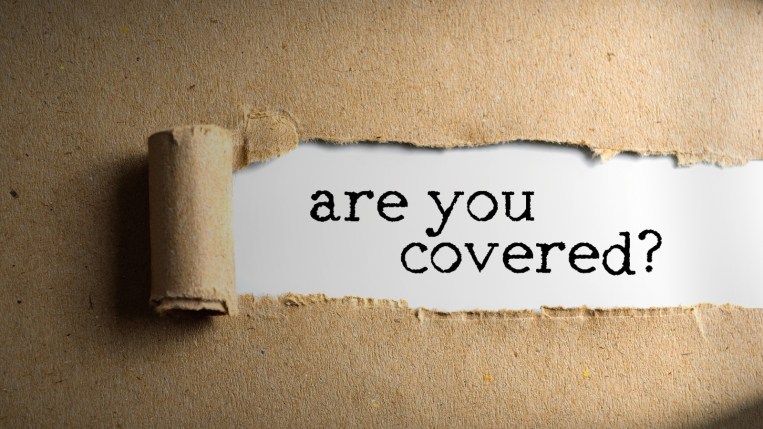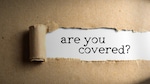 Many variables contribute to the price of a car insurance policy, but the cost is only one factor to contemplate when shopping for coverage. USAA and Nationwide are two well-known companies you might consider for your insurance needs. Continue reading to compare coverage, price, discounts, and more with these insurers.
Check out our USAA Car Insurance Review and Nationwide Car Insurance Review for more details on each company.
USAA and Nationwide Auto Insurance Coverage
USAA and Nationwide both offer standard car insurance coverage:
Check out our article about the common types of auto insurance to learn more about basic coverage.
RELATED STORIES: USAA vs. Farmers 2022 Car Insurance Comparison
Additional Coverage
Additional coverage from Nationwide and USAA may be available as add-ons to basic coverage in some states.
Accident forgiveness
Roadside assistance/towing
Rental car reimbursement
Medical payments
Car replacement coverage
Average Insurance Rates from USAA and Nationwide
Nationwide often has lower rates than other major insurers. According to The Zebra, the average monthly cost for premiums from Nationwide and USAA are on the low side of the car insurance expense spectrum. Remember that in addition to your driving record, your age, gender, marital status, how many miles you drive annually, and credit history are just some of the factors that influence your overall insurance cost.
This table compares average annual premiums between USAA and Nationwide by age tier.
| | | |
| --- | --- | --- |
| Age Group | USAA | Nationwide |
| Teens | $2,864 | $3,624 |
| 20s | $1,261 | $1,582 |
| 30s | $963 | $1,582 |
| 40s | $957 | $1,151 |
| 50s | $889 | $1,114 |
| 60s | $845 | $1,028 |
Source: The Zebra
Premium Discounts from USAA and Nationwide
One of the more generous discounts you can get from insurance companies comes from bundling auto coverage with a home, renters, boat, motorcycle, or other policy. Most insurers encourage customers to take advantage of bundling their coverage. Be sure to ask about multi-policy and multi-vehicle bundling options through USAA and Nationwide.
You may be eligible for some other savings opportunities from an array of discounts, including:
New car discounts
Anti-lock brake discounts
Anti-theft equipment discounts
Good student discounts
Paperless discounts
Early renewal discounts
USAA has an uncommon discount for stored vehicles. The benefit — geared toward deployed service members — provides savings of up to 60% for storing a car securely for 30 days. If the storage location is on a military base, USAA gives an additional 15% discount.
RELATED STORIES: Allstate vs. Nationwide 2022 Car Insurance Comparison
Customer Satisfaction with USAA and Farmers
Many people emphasize a company's reputation when choosing a new insurance provider. These potential customers equate high ratings with a strong likelihood of the insurer processing claims quickly and efficiently. This means that above-average ratings for customer service and satisfaction are crucial for any insurance business.
In the 2021 J.D. Power U.S. Auto Insurance Study, Nationwide received below-average customer satisfaction in five regions. The study reviews responses from about 39,000 car insurance customers. It provides a look into customer satisfaction in key areas:
Auto insurance cost
Policy offerings
Billing process and policy information
Customer interactions
Claims
The J.D. Power's 2021 U.S. Auto Claims Satisfaction Study ranked Nationwide at 876, slightly below the industry average of 880. The study looked at 7,345 auto insurance customers settling claims.
USAA was not officially included in these J.D. Power rankings because the insurer didn't meet the study's criteria. USAA offers its policies only to veterans and members of the U.S. armed forces and their families. Still, the company receives many positive reviews, and its customer service is highly regarded.
USAA is among the top-rated companies by Investopedia in many of its reviews, including Best Car Insurance, Best Car Insurance for Teens, and Best Military Car Insurance.
Which Has Better Financial Standing, USAA or Nationwide?
If you have a loss from an accident, theft, or weather-related damage, your insurer must pay any covered claim you make. An insurance company's ability to meet its financial obligations is critical.
USAA and Nationwide both have "superior" financial strength ratings from A.M. Best. The rating indicates that these insurers can pay their claims obligations.
USAA or Nationwide: Which is Better for You?
Consider many factors when choosing between Nationwide and USAA for auto insurance. Nationwide often has less expensive rates, but the company doesn't earn high marks for customer satisfaction. USAA receives widespread praise from customers, but eligibility requirements might prevent you from signing a policy with them.
USAA and Nationwide are excellent options for a quality car insurance policy. Your situation and requirements are unique. You must conduct research when deciding on a new insurance provider. Speak with company representatives, who can help you select the coverage levels that best meet your needs.
Shopping around can help you find the best policy. It's crucial to request a quote from several carriers. What is most important is understanding your coverage options before signing a new insurance policy. If you're buying a new or used car, be sure to know state car insurance laws to understand how much and what coverage you may need.
Find a car for sale
Read Related Stories: