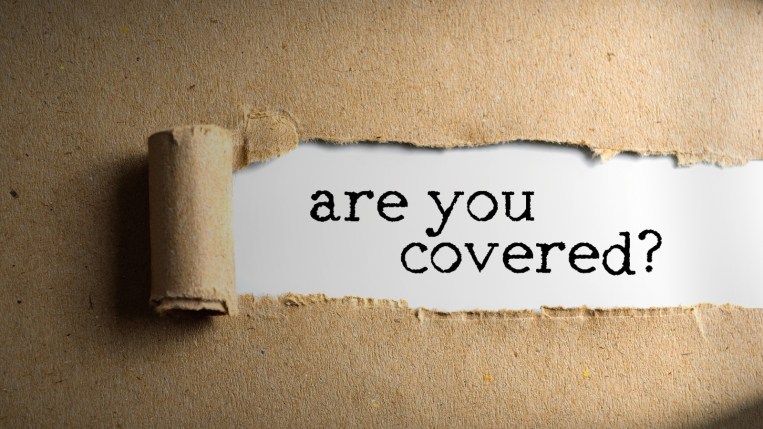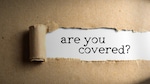 USAA and Farmers are two of the most respected insurance providers in the United States. They offer competitive rates to policyholders who choose them for their auto, home, or life insurance needs. This review provides information about each company to help you decide which will best suit your personal auto insurance needs.
For more details on each company's offerings, check out our USAA Car Insurance Review and Farmers Car Insurance Review.
USAA and Farmers Auto Insurance Coverage
Both USAA and Farmers offer typical auto insurance coverage options:
Read our article about the common types of auto insurance to learn more about basic coverage.
Additional Coverage
Additional coverage from Farmers and USAA may be available as add-ons to basic coverage in some states.
Roadside assistance/towing
Rental car reimbursement
Medical payments
Personal injury protection (PIP)
Car replacement coverage
Average Insurance Rates from USAA and Farmers
Farmers often has higher rates than other major insurers. According to The Zebra, the average monthly premium from Farmers is $131. Premiums with USAA typically fall in the lower range. Its average policy costs $106 per month. Remember that in addition to your driving record, your age, gender, marital status, and credit history are factors that influence the overall insurance cost.
This table compares average annual premiums between USAA and Farmers by age tier.
| | | |
| --- | --- | --- |
| Age Group | USAA | Farmers |
| Teens | $2,864 | $6,528 |
| 20s | $1,261 | $2,020 |
| 30s | $963 | $2,020 |
| 40s | $957 | $1,511 |
| 50s | $889 | $1,507 |
| 60s | $845 | $1,402 |
Source: The Zebra
Premium Discounts from Farmers and USAA
Farmers provides many savings opportunities to policyholders:
New car discounts
Anti-lock brake discounts
Anti-theft equipment discounts
Good student discounts
Paperless discounts
Early signing discounts
Significant savings can come from policy bundling. Additional savings from pay-in-full or automatic premium payments are available.
USAA also offers good drivers, good students, and family bundling discounts. Policyholders have an uncommon discount for stored vehicles. The benefit — geared toward deployed service members — provides savings of up to 60% for storing a car securely for 30 days. If the storage location is on a military base, USAA gives an additional 15% discount.
Customer Satisfaction with USAA and Farmers
High ratings for customer service and satisfaction are essential for any insurance business. Many people emphasize a company's reputation when choosing a new insurance provider. These potential customers equate high ratings with a strong likelihood of the insurer processing claims quickly and efficiently.
The 2021 J.D. Power U.S. Auto Insurance Study includes responses from about 39,000 car insurance customers. It provides insights into customer satisfaction in key areas:
Auto insurance cost
Policy offerings
Billing process and policy information
Customer interactions
Claims
The survey results indicate customers' opinions of and experiences with Farmers are rated "excellent."
USAA was not officially included in these J.D. Power rankings because the insurer didn't meet the study's criteria. USAA offers its policies only to veterans and members of the U.S. armed forces and their families. Still, the company receives many positive reviews, and its customer service is highly regarded.
USAA is among the top-rated companies by Investopedia in many of its reviews, including Best Car Insurance, Best Car Insurance for Teens, and Best Military Car Insurance.
Which Has Better Financial Standing, Farmers or USAA?
According to A.M. Best, both companies have the financial strength to fulfill their financial obligations. USAA earned a superior rating, A++. Farmers received an A-. These ratings indicate the companies' financial stability and the ability to fulfill their claim obligations.
USAA or Farmers: Which is Better for You?
There are many factors to consider when choosing between Farmers and USAA for auto insurance. USAA receives widespread praise from customers, but membership restrictions can prevent you from signing a policy with them. However, Farmers has thousands of agents throughout the country. This gives policyholders the opportunity for personalized service from a local agent.
USAA and Farmers are excellent options for a quality car insurance policy. Both providers offer excellent coverage and money-saving discounts. While USAA tends to be the top choice in terms of lower rates and more coverage options, their coverage is limited to a specific group of customers.
Your car insurance requirements and situation are unique. You must conduct research when deciding on a new insurance provider. Speak with company representatives and choose the company and the coverage levels that best meet your needs. It's crucial to request a quote from several carriers and understand your coverage options before signing a new insurance policy.
Read Related Stories: