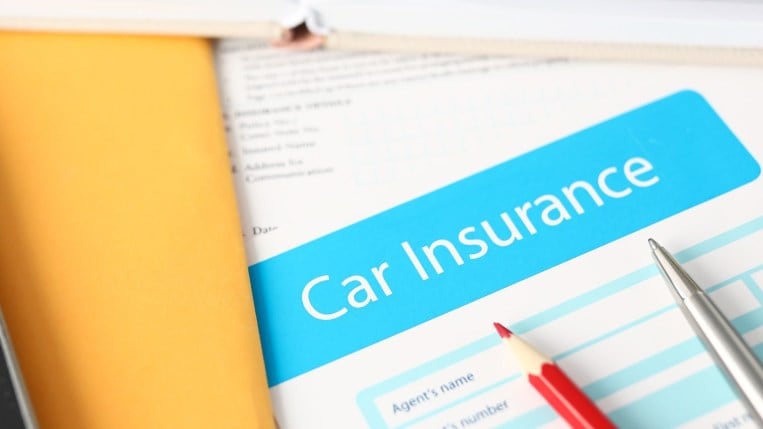 Mercury Insurance is one of the biggest insurers in California and offers car insurance in 10 other states. As it may be one of the most affordable options in your area, you may be right in wondering whether to go with it for your car insurance.  
In this review, we will take a close look at this California-based company, the types of coverage and discounts you can get, how much a policy may cost, and how happy its current customers are with the car insurance and claims turnaround. 
Types of Car Insurance Coverage with Mercury
Which coverage does Mercury Insurance offer? The primary coverage options are: 
Liability

Collision 

Comprehensive

Medical payments 

Uninsured and underinsured motorist

Personal injury protection (PIP) 
The optional add-ons include:
Rental reimbursement

Roadside assistance 

Ride-hailing insurance (not available in N.J. and N.Y.)
Be aware that Mercury will only guarantee your car repairs as long as you are the owner of the vehicle you drive. You will also be required to use their approved service centers.
Coverage is available in  California, Arizona, Illinois, New York, Florida, Georgia, New Jersey, Nevada, Oklahoma, Texas, and Virginia. Available coverage options and auto insurance discounts may differ in every state.
What are the Benefits of Mercury Car Insurance? 
Many Mercury customers are happy with the customer service experience. Their satisfaction comes in the areas of handling claims and payments. In addition, the company has better financial strength ratings than others in the same industry. Customers can be confident in Mercury's ability to pay claims and meet its financial obligations.
Mercury offers these discounts. However, they may vary per state.
What Mercury Car Insurance Discounts Can I Get?
Anti-theft features discount

Autopay discount

E-signature discount

Good drivers discount

Good students discount

Multi-car discount

Multi-policy discount

Paying in full discount

Homeowner discount
You can add to your savings by using Mercury's RealDrive app. This app sets your car insurance rate according to the miles you drive. In other words, the less you drive, the less you pay. Overall, the app can get you a 5% discount.
How Much Does Mercury Car Insurance Cost?
Are you interested in buying a Mercury auto insurance policy? It's best to know more about the cost before signing up. The price will vary depending on various factors. For example, your age, gender, and marital status will significantly affect your rate. Other factors like average annual miles, geographic location, driving record, and credit history also impact your car insurance quote.
According to Savvy, if you decide to go with basic liability coverage, you can expect to pay $154.63 a month on average for a Mercury Insurance policy. A premium car insurance policy with collision and liability will cost $170.62 on average per month. 
Savvy collects data from consumers' current policies, including rate information, age, marital status, and other demographics. The statistics offer a representative sample used as a general guide. See more about Savvy's methodology.
Let's look at how other factors play into car insurance.
What Other Factors Will Influence My Mercury Insurance Quote?
Location
Insurance providers will consider where you live before providing a quote. Living in a small town with low crime and accident rates will likely lower your car insurance rates. But, living in a larger city with higher crime and accident rates will increase your quote. In addition, areas prone to natural disasters also impact how insurers build your insurance quote.
DUI
Although Mercury penalizes drivers for DUIs, they do much less than other insurers.
For example, Mercury is the cheapest insurer in California after a DUI, according to The Zebra. On average, following a DUI, drivers can expect to set aside $2,369 for an annual premium. Mercury's average post-DUI rate is lower than AAA's or State Farm's. In California, the post-DUI yearly rates for these two insurers are $5,188 and $7,286 on average, respectively, The Zebra said. 
The average annual premium without a DUI across all insurers in California is $1,868.
Car Accident
Not so surprisingly, an at-fault collision or other accident will impact your car insurance rate. According to The Zebra, drivers will pay an average of $767 per year after an at-fault accident across all insurers. Keep in mind that your yearly rate will increase for up to five years after your accident.
Credit Score
Did you know that poor credit histories get linked with a higher likelihood of filing claims? That's why insurers consider your credit history when putting together your quote?  
There is good news for those living in California looking at Mercury car insurance. Insurers can't consider a driver's credit history when putting together quotes in that state. However, in all other states where Mercury operates, credit scores can be used to determine your rates
A study by The Zebra found that a very poor credit score can result in a premium that is 115% higher or $1,546 more than that of an individual with exceptional credit. 
How Good Is Mercury's Customer Satisfaction? 
In J.D. Power's 2021 U.S. Auto Insurance Study, Mercury received an above-average customer satisfaction index ranking in California, where the company does most of its car insurance business. It also received an above-average National Association of Insurance Commissioners (NAIC) rating in 2020. This means that NAIC received fewer than average complaints about Mercury. 
Overview of Mercury Car Insurance
Mercury Insurance Group, based in Los Angeles, began business in 1961. According to Mercury, it's the fourth-largest private automobile insurer in California. Mercury Insurance Group's assets are worth more than $5.9 billion. 
The rating organization A.M. Best gave Mercury Insurance Group their "excellent" financial strength rating of A. This means the company is trustworthy and won't have difficulties meeting its financial obligations and paying claims.
Before deciding on any car insurance policy, it's wise to shop around and check rates from various providers to compare rates and determine which policy works best for you.
Related Auto Insurance Stories: