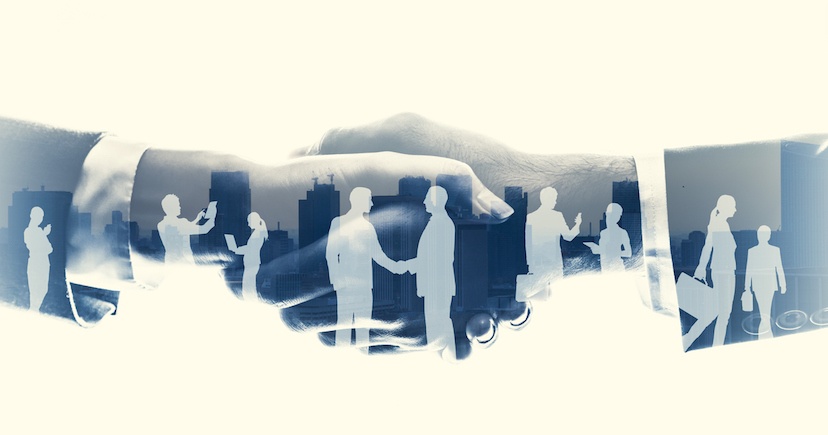 (To the tune of "The Candy Man")
"Who can take your products? (Who can take your products?)
Give 'em good reviews Give 'em good reviews)
Write 'em up on Google and then rate 'em more than "2"
The customer (The customer)
The customer can (The customer can)"
The customer, whether it's an individual consumer or another business, is the reason your company exists in the first place. You're there to provide them with a product or service they need, and they can make you or break you. That's why having a customer service marketing plan in place is essential, or you could wind up floundering — to say the least.
What role does customer service currently play in your marketing plan? Is good customer service a priority, an afterthought, or somewhere in between? You can probably tell where we think it ought to be!
Customer service is a core element of the inbound marketing methodology. You need to attract the right customers with targeted messaging and solutions, then engage and delight them past the initial purchase stage. When customers are satisfied, they'll keep that flywheel spinning!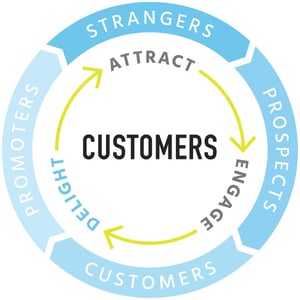 How do you create a marketing strategy that can boost customer satisfaction? Using HubSpot's Inbound Service Framework is a great place to start!
HubSpot built its business on the belief that customer service is at the heart of effective marketing. They understand that happy customers represent one of the most valuable opportunities for organizations and their bottom line. 
Let's look at the Inbound Service Framework and see just how well it can help manufacturers attract, engage, and delight their customers.
The Inbound Service Framework
The way people and organizations look for products and solutions is constantly changing. The internet has enabled buyers to observe how businesses interact with and serve their customers. You can no longer succeed by having the loudest voice, biggest presence, and most extravagant customer promise. Customers can see right through superficial bells and whistles!
Today, customers play a huge role in creating an organization's reputation. HubSpot responded with the Inbound Service Framework, which allows businesses to grow their profitability by using their existing customer base. There are three pillars in the Inbound Service Framework:
Together, these three pillars can help manufacturers create a marketing plan that puts customers first. Let's examine each one.
1. Engage
As a manufacturer, you can deal with a wide variety of customers, including distributors, channel partners, B2B buyers, brokers, agents, contractors, engineering consultants, end users, and more.
It's easy to see those titles and think of them solely as what their title entails, but don't forget — these are living, breathing human beings! Engaging them well means treating them as such. Understand what their needs are from their job duties as well as the people behind those responsibilities who respond to relevant, informative, and conversational content and service.
And that's the key — content and service. To serve up an engaging experience that will drive customer satisfaction, businesses need to create online content that quickly captures the interest of customers and holds it long enough to prove the value of your organization. It's also vital to keep communication channels open and allow the possibility of direct conversations with customers.
Here are a few ways you can meet or exceed customer expectations:
Develop

relevant content

, like blogs, landing pages, and eBooks, and optimize everything using SEO best practices so your

customers can easily find you

with a quick Google search
Study your social media and website analytics to see what content experiences are resonating with your customers, then implement changes that leverage your findings
Adopt technologies that make serving the customer easy for them and for you
2. Guide
Customer experience is becoming more and more of a differentiator, especially for B2B buyers. Guiding your customers isn't just about telling them what they need — it's about showing them what they want and making it as easy as possible for them to get to that next step. Plus, this is your chance to really build trust, so it's crucial that you don't lead them astray in any way.
A proactive approach here is essential, and this is another way you can use content. A powerful knowledge base, case studies, reviews, testimonials, guides, checklists, tutorials, demonstrations, and even facility tours can act as excellent customer service tools. Furthermore, serving the right content at the right time will keep their journey running smoothly.
This is also a place where the old adage "Give a man a fish and you feed him for a day; teach a man to fish and you feed him for a lifetime" can relate. Some customers want to be able to serve themselves. Let them, but be clear and simple in how they can do it. Make sure the technology and process is as friction-free as possible to prevent a negative experience.
LEARN MORE: HubSpot Tickets: The Key to Integrated Customer Service
3. Grow
Customer feedback is critical to continued business success. After all, whose opinion can keep you in business or shut you down? Keeping the door open to two-way feedback builds your relationship with the customers. They'll know and appreciate that you're listening.
This is when customer service can provide an exceptional benefit. Get out there and actively monitor and pursue feedback from your customers to see what is and isn't working. There could be real issues that need addressing, and listening to and acting on feedback demonstrates your willingness and flexibility to grow, which benefits you as well.
Surveys, emails, review sites, social media — these are all channels and methods you can use to understand your customer and see how you're doing. This can even turn them into loyal customers — advocates for your brand, and ultimately drive up your revenue.
Expand Your Business with Inbound
If you aren't using the inbound methodology for your business and marketing campaigns, you could be missing out on a lot of opportunities. But it's not too late!
We've created a digital guide that takes you through the inbound flywheel, where you can also assess yourself and implement what you learn right away. Design and analyze your own flywheel, identify friction, and see what can affect your organization's growth. Click the link to get your free copy of this 21-page guide today!