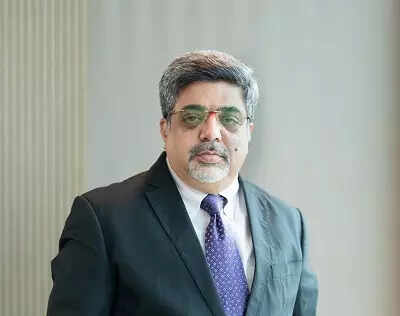 SBI General Insurance has strengthened the digitization process on cloud and has now moved many of its digital applications on cloud with the sole purpose of faster & seamless customer service.
"We have opted for a Hybrid environment with both – On Premise and Cloud implementation. Today, we have a Cloud First strategy. We have multi-cloud as far as SaaS is concerned. For IaaS, presently we are on a single cloud," said Anand Pejawar, Deputy Managing Director (DMD), SBI General Insurance.
SBI General's larger goal of becoming a digitally empowered organization has also led to the decision to opt for Digital Procurement module of Oracle Fusion Cloud ERP solution.
"This being a SaaS offering, has provided us with opportunity in quick implementation and flexibility to 'Pay as per actual usage'. The Oracle ERP solution has enabled us to streamline, automate, and improve our procurement operations by leveraging advanced cloud technologies. It has supported us in integrating and moving our accounting, financial management, project management, and procurement operations onto a smart and AI-integrated cloud platform. Overall, this has assisted our organisation in enabling intelligent digitization," said Pejawar.
Though some challenges related to integration with other apps were faced by the company during implementation, those hurdles were overcome easily with the help of SI partner, according to Pejawar.
On a macro-level, cloud computing has greatly benefitted SBI General in the overall innovation of business processes, Pejawar believes. Whereas on a micro-level, cloud technology with its myriad benefits has essentially improved the organization's business growth, thereby facilitating its journey towards a data-driven organization.
The new-age technologies have also helped SBIG in synchronizing all data management functions – starting from data collection to data segregation to data processing and Data Analytics.
"Being a full-service client-servicing organization, it has allowed SBIG to become more productive, thereby improving client delivery. For instance, with Oracle Fusion Cloud ERP, SBIG is able to consolidate all of our procurement related operational processes onto a unified platform, reducing manual work and enabling quicker turnaround time," he said.
SBI General Insurance adopts and evaluates cloud financial modelling, which enables stakeholders to take appropriate actions towards the decision-making process of cloud adoption, according to Pejawar.
"Cloud adoption is beneficial from cost-effectiveness, scalability with speed to rapid deployment and risk management to eliminating IT interruptions and simplifying data access. Cloud adoption gives us agility and flexibility to try to adopt new solutions and innovations," he added.
Talking about establishing KPIs for measuring the success of cloud facilities adopted, Pejawar said, measuring the cost improvements, the quality of user experience along with measuring the operational expenses based on the expenditure is important.
"Apart from tangible benefits, cloud also provides agility and eliminates the need for heavy legacy in premises infrastructure, allowing a company to stay agile, be responsive to current issues/demands, and provide customers with a more intuitive experience," he added.
E-commerce changing customer psyche

Pejawar also believes e-commerce buying experience has completely changed the buying psych of the customer. Now the customer expects the same "two to three clicks" experience in all their requirements, including insurance buying.
Use of Analytics is an important aspect that will help SBIG monitor and provide solutions through robust customer relationship management (CRM) are a few initiatives that the company would like to explore more.
"SBIG is already using analytics in a big way, but the use cases can be bigger and much better. That is what we believe in. Similarly, AI & ML, Robotics are also some of the other initiatives that SBIG is working on in a big way," he said.